Help build best Fair & Fairgrounds in Northern NM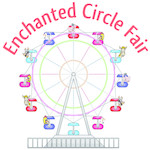 Enchanted Circle Fair, LLC. is to be a privately owned and operated Fair and Fairgrounds to be located near Taos,New Mexico serving Taos, Colfax, Mora and Rio Arriba counties. We will be privately operated because we will not use taxpayer money ...
People just like you
People just like you have raised $111,000,000+ for causes they and their friends care about.
Start your own campaign