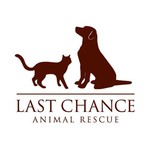 Judy is a super sweet black lab mix approximately 1-2 years old. She is a small pint sized gal weighing in at about 40 lbs. She is great with people and other dogs!
She will die if Last Chance doesn't intervene!
LCAR will commit to taking this dog ...
More ...