$25 x 500 FRIENDS = "Be Our Friend" Campaign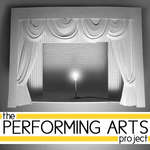 We are looking for 500 friends to give $25 to help with faculty housing this summer. Each contributor will have their name listed on our website, as well as a chance to win a poster signed by our Tony Award-winning faculty!

The Performing Arts ...