Year End Tax Deduction Donation Fundraiser
Extended time!
Our deadline has passed but you can still help.
×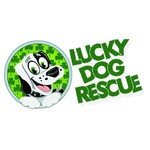 It's time to make year end charitable donations for 2014.  Lucky Dog Rescue would like to be the recipient of those donations.  As a 501(c)3 organization, your donations are tax deductible (consult your tax advisor).  Here's why you should ...
More ...