Princess 10 yo, needs HW treatment, for severe hw
Extended time!
Our deadline has passed but you can still help.
×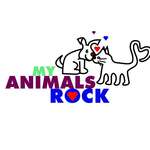 Princess was rescued with her puppies about 7 years ago. A super rescue momma kept Princess and we found homes for the puppies. This year Princess' human mommy lost her job and has been struggling to take care of Princess and her other rescue ...
More ...