PUJE, 11 YEARS IN YARD, LOSING HOME, NEEDS VET
Extended time!
Our deadline has passed but you can still help.
×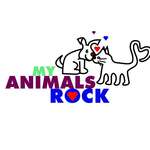 PUJE IS 11 YO AND HAS LIVED HIS ENTIRE LIFE IN A YARD. HIS FAMILY IS NOT MOVING AND PLANNING ON LEAVING HIM IN THE YARD BC THEY CAN'T TAKE HIM WITH THEM. WE HAVE A CHANCE OF A NEW LIFE FOR HIM BUT HE NEEDS VETTED. HE HAS HAD SUCH A ROUGH LIFE, ...
More ...