Adorable Midnight Needs ACL Surgery!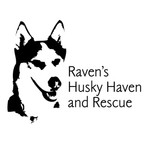 Midnight needs expensive ACL surgery for a pre-existing partial tear!  He is one of the sweetest and most kind huskies we have ever had, and he needs your help raising the funds to live life pain free!
Click below to read more about this special boy!