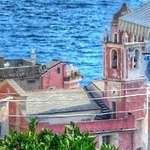 Despite incessant praise, Italy continues to surprise and delight. If you get it right, travelling in the bel paese (beautiful country) is one of those rare experiences in life that cannot be overrated.

Advertisement

Bella Vita
In few places do art ...
People just like you
People just like you have raised $113,000,000+ for causes they and their friends care about.
Start your own campaign