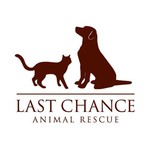 URGENT… TIMES UP!
Abbey is SCHEDULED TO DIE ON MONDAY!
Abbey is a happy, sweet, girl who loves people and other dogs!! She is only about a year old and yet she has been scheduled to die!
LOOK AT THAT FACE!
Last Chance Animal Rescue will offer this ...
More ...