Help Athena get her own custom fit cart!
Finished!
Thank you everybody. Our campaign is now over.
×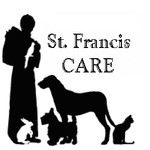 Athena was found as a stray in Oklahoma and taken to a high kill shelter.  St. Francis Community Animal Rescue & Education accepted her into their rescue, but by the time she was transported to them she was not able to stand.
More ...