Keep The Clinic Going, Help US Help Others
Finished!
Thank you everybody. Our campaign is now over.
×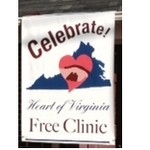 Let me tell you the story about a little free clinic in Farmville, VA. A group of dedicated volunteers, giving their time and expertise. Making a huge difference in the lives of your friends and neighbors.
More ...