ManCakes! Join the Cupcake Revolution.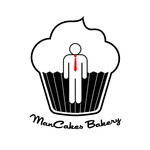 Pink, frilly cupcakes piled high with icing and sprinkles no more. Try Bacon, Tequila, Chocolate, Apple Brie, Rum & Coke & many others! Great flavors? Check. Heavy lifting? Done. New store...just opened! We need your help to grow our ManCakes!
People just like you
People just like you have raised $113,000,000+ for causes they and their friends care about.
Start your own campaign