ManCakes! Join the Cupcake Revolution.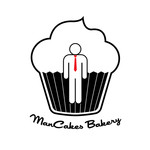 Pink, frilly cupcakes piled high with icing and sprinkles no more. Try Bacon, Tequila, Chocolate, Apple Brie, Rum & Coke & many others! Great flavors? Check. Heavy lifting? Done. New store...just opened! We need your help to grow our ManCakes!
More ...
People just like you
People just like you have raised $88+ million for causes they and their friends care about.
Start your own campaign