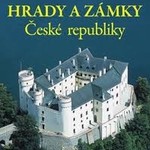 Dobrý den Vám všem, kteří máte rádi cestování po našich končinách a krajích. Tato stránka vám umožní nahlédnout do naší historie a to tím, že si zde můžete sdílet fotografie z vašich výletů na naše hrady a zámky.
Perks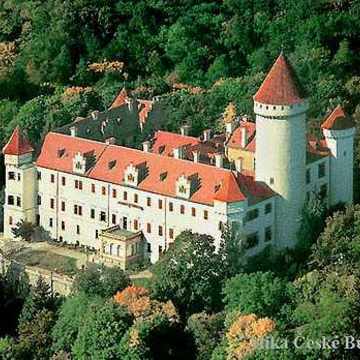 založil nedaleko svého rodového sídla Benešova kolem r. 1294 pravděpodobně pražský biskup Tobiáš z Benešova a to podle vzoru francouzských pevností, s válcovými věžemi, s parkánem, 4 bránami a padacím mostem.
Po vymření Benešoviců přešlo Konopiště v roce 1327 na 275 let do rukou Šternberků. V 17.–19. století se pak v držení Konopiště vystřídala celá řada vlivných šlechtických rodů: např. Hodějovští z Hodějova, po bitvě na Bílé Hoře na krátkou dobu Albrecht z Valdštejna, Michnové z Vacínova, Vrtbové z Vrtby, Lobkovicové a další.
První zásah do středověké struktury hradu byl proveden koncem 15. století Jiřím ze Šternberka, dále pak začátkem 17. století Hodějovskými z Hodějova. V barokní rezidenci proměnili Konopiště v 18. století Vrtbové z Vrtby.
V roce 1887 koupil zámek s celým panstvím od Lobkoviců František Ferdinand d´Este, od r. 1896 následník císařského trůnu.
More ...
Less ...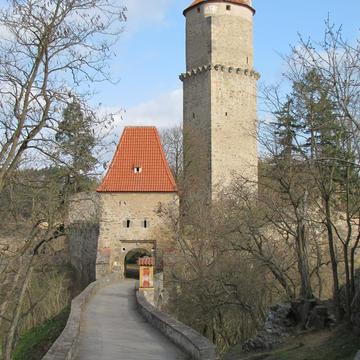 Estimated delivery Jul 2013
Historie hradu Zvíkova je od počátku spjata s královským rodem Přemyslovců. První krok k založení pravděpodobně uskutečnil Přemysl Otakar I. (1197-1230), který roku 1226 vyměnil tzv. oujezd Oslovský, patřící do majetku kláštera v Doksanech, za šest jiných vesnic.
More ...
Less ...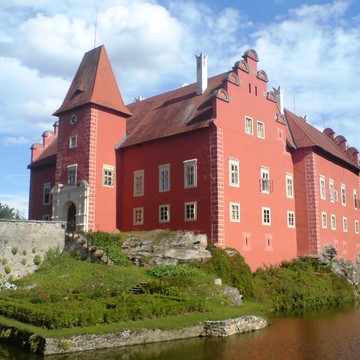 Estimated delivery Jul 2013
Červená Lhota Castle is a monument that gracefully maintains the balance between a representative aristocratic residence and a simple Renaissance fortress, having always been mercilessly restricted by the castle design's layout. The impressive effect of t
More ...
Less ...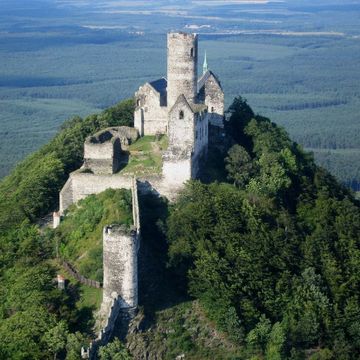 Estimated delivery Jul 2013
Bezděz Castle (Czech: Hrad Bezděz) is a Gothic castle located some 20 km southeast of Česká Lípa, in the Liberec Region, Northern Bohemia, Czech Republic. Its construction began before 1264 by order of Přemysl Otakar II.
More ...
Less ...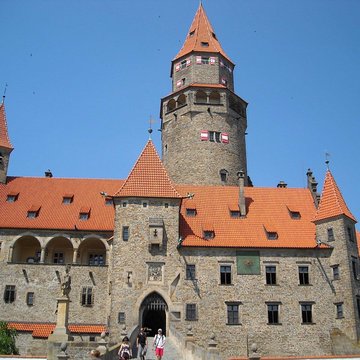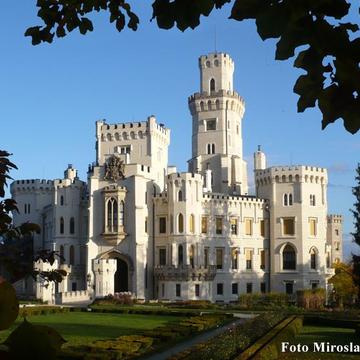 Estimated delivery Jul 2013
The chateau of Hluboká was originally founded as a guarding castle in the mid 13thKnight from armory century by the Kings of Bohemia, and being royal property, it was frequently forfeited. Several aristocratic families took turns owning it. The important ones included e.g. the Lords of Pernštejn, who founded the nearby fishpond of Bezdrev in 1490, the second largest fishpond in Bohemia. The prominent aristocratic family of the Lords of Hradec purchased the domain in 1561. Two years later, the new owners had the original Gothic castle rebuilt into a Renaissance chateau. In the late 16th century, the next owner was the family Malovec of Malovice, who, being Protestants, lost the property in 1619, and four years later Emperor Ferdinand II of Habsburg gave it as a compensation for war claims to the Spanish general Don Balthasar de Marradas.
More ...
Less ...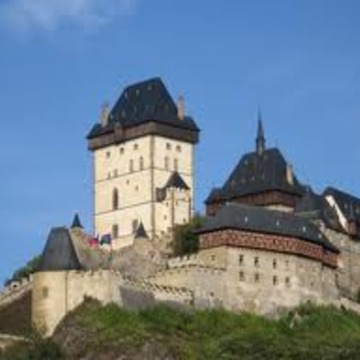 High Gothic castle founded in 1348, which has a unique position among Czech castles. It was built by Czech King and Roman Emperor Charles IV as a place for safekeeping of the royal treasures, especially Charles's collection of holy relics and the coronation jewels of the Roman Empire. The first stay of Charles IV in the castle is documented in 1355 when he came to supervise the building works as well as the decoration of interiors, especially the castle chapels. The construction of the castle was finished in 1365 when the Chapel of the Holy Cross situated in the Great tower was consecrated.
At the outbreak of the Hussite wars the castle became the place for safekeeping of the Czech coronation jewels, which were kept here, with the exception of several short-time breaks, for nearly 200 years. The castle was reconstructed in late Gothic style after 1480 and in Renaissance style in the last quarter of the 16th century. The present appearance of the castle comes from the last reconstr1000
More ...
Less ...
Show Discontinued Perks
People just like you
People just like you have raised $111,000,000+ for causes they and their friends care about.
Start your own campaign