Help Blameshift Shoot their next New Music Video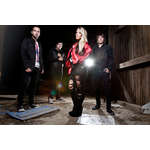 ENDS SEPT 30, 2012

Hey guys! First of all we'd like to thank you for all the support all of you have given us in the past. We could not and still can do these things without such amazing fans.

We're looking to shoot a music video for our brand new ...