Today is the last day to help us achieve our goal!
Extended time!
Our deadline has passed but you can still help.
×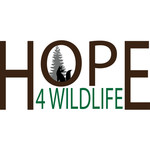 Deadline for our winter fundraiser drive comes to a close today! We have until Thursday, February 5, 2015 at 11:59PM to raise funds to kick off a successful baby season. Thanks for helping us help the wild ones!!
More ...