URGENT WE ARE OUT OF FOOD...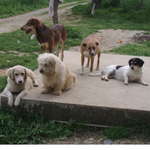 Please consider donating!

1 bag of food 15 EUR, 20 dollars or 13 GBP. We need 3 bags per day to feed the animals once a day

If you cannot donate please share us. Thank you so much ♥
This is a urgent request for food to The shelter in Chania we try ...