TCFD St. 25 Father;s Day B-B-Q Sun June 16, 2013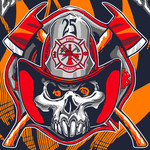 Father's Day Deep Pit BBQ!!!
TCFD St.25 uses funds raised at events like this to purchase much needed equipment we use to help YOU! In addition we help support many charity events and donate to local sick and injured firefighters. Please purchase ...