With your Help--SAVING LIVES ONE BOSTON at a time!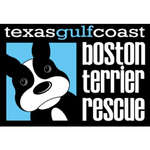 We're on a mission to save lives…one Boston at a time!
The Texas Gulf Coast Boston Terrier Rescue, Inc. is a 501(c)(3) non-profit organization. Our mission is to provide care and shelter to unwanted, abused, abandoned or surrendered Boston Terriers in ...