HELP A Ranch of Light buy a Horse trailer!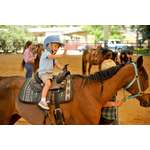 HELP US TODAY!
We have found a 5 horse stock trailer for an unbelievable price of $1800.00! We have $800.00 raised but need $1000.00 raised this weekend to purchase it! This trailer won't last!
A Ranch of Light NEEDS a trailer!
Immediate trailer ...