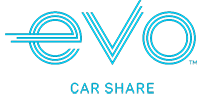 We are proud to announce that Yule Duel - Caroling for a Cause
is now sponsored by Evo Car Share!
More
Have a car(e)free evening with Evo Car Share
Evo Car Share is offering a great incentive for our supporters!
They will provide a Free Evo Membership, complementary valet service at the event
and 45 driving minutes to anyone that makes a donation over $25.
Already an Evo member? Claim the offer and we'll send you a link to claim your free minutes.
Support 50% In French, SVP - Carolling for a Cause
In French, Please ! is back this year with 4 times more singers than last year. Our audience is now part of the group ! This year again, we are happy to get involved and help the community by carolling in French (biensûr!) and in English !