Help Save Mary (URGENT List ID #14-1849)
Extended time!
Our deadline has passed but you can still help.
×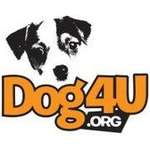 Mary (ID #14-1849) is an approximately one-year old female shepherd mix at Chesterfield County, SC, Animal Services. She and her brother Chris (ID #14-1853) were surrendered by their owner because it was just too much work to take care of them. OWNER SURR
More ...