Rescue Transport to massachusetts from SC
Extended time!
Our deadline has passed but you can still help.
×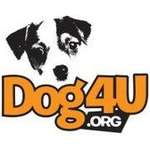 It's that time again! While transports have been delayed we now have the opportunity to move dogs! Thanks to a generous donor we only need $250 for the upcoming Rescue Transport from South Carolina to Massachusetts! This rescue transport will ...
More ...