Friends of Jaime Cost Benefit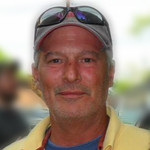 Jaime, was a lifelong resident of Camillus and a West Genesee graduate, Class of 1974.

Jaime was diagnosed on June 3, 2013 with Stage IV Rectal Melanoma. He underwent surgery on July 1st in attempt to remove the cancerous tumor, however the ...
More ...