Help Puggy Puggerton-Surrendered by Breeder
Extended time!
Our deadline has passed but you can still help.
×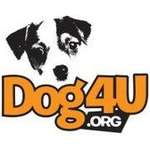 Puggy Puggerton is a 2 year old Pug that was surrendered by an overwhelmed breeder. Already rescued were several other family members from the same property. He was taken straight to the vet by volunteers. Puggy Puggerton is extremely friendly, ...
More ...