Blanco needs the Mutt Militia!
Extended time!
Our deadline has passed but you can still help.
×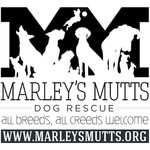 Blanco was found in the outskirts of Modesto CA with a nasty and infected laceration around his neck caused from a rope. He spent 5 days at the shelter on antibiotics but no assistance was given to close the 10-inch long open wound. He was underweight, n
More ...