Donations needed for Chandler Baker's funeral
Extended time!
Our deadline has passed but you can still help.
×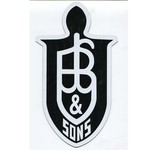 Mr. Chandler was a victim of crime. He was only 18 years old and expecting a child in March 2015. The family is in need of contributions to help cover the cost of Chandler Baker's funeral. They respectfully ask that everyone make a donation ...
More ...