Surprise Makeover Party for Alopecia Kids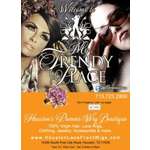 Shhhh... is a Surprise Party for two Special Clients

God has touched my heart to be a blessing to Melissa Reyna and Sarah Taylor . Melissa's first visit to My Trendy Place was early last year with her family searching for a wig. She recently came ...