Run Forever! Run Together!
Campaign paused.
Sorry, we're not currently accepting contributions.
×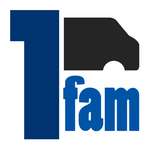 Help us dedicate our Ragnar Relay Napa Valley training to Limbs for Life. From now until race day we will dedicate a training mile for every $3 donated! 1/3 of total proceeds to the Limbs for Life Foundation

...a global nonprofit organization ...
More ...