Help With Frannie's Rescue Effort (Catawba, NC )
Extended time!
Our deadline has passed but you can still help.
×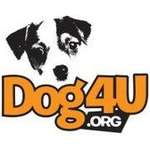 Sweet little Frannie was on the euthanasia list at Catawba County, North Carolina due to space. Black dogs are the last to be adopted or rescued across the nation and Frannie's time was up. Dog4U was contacted last minute and the rescue process ...
More ...