Help with Jumper's Rescue Effort Animal ID 1437 SC
Extended time!
Our deadline has passed but you can still help.
×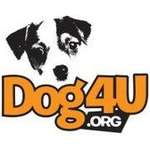 Jumper, Animal ID 1437, was rescued from the urgent List at Chesterfield Animal Services. He was supposed to be fully sponsored (along with two other dogs) but the sponsor bailed on poor Jumper and his friends Lucky and Robinson. Now we have one ...
More ...