Be a Camp Angel through the Giving Challenge!!!
Extended time!
Our deadline has passed but you can still help.
×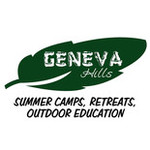 Be a Camp Angel and help us preserve the life-changing experiences of camp! We have been blessed with a $15,000 Challenge gift to help us continue Outdoor Education, Summer Camps, Youth and Adult Ministries, and At-Risk Youth Programs. This ...
More ...