Help Save Zeus Ugrent List 14-1065 Chesterfield
Extended time!
Our deadline has passed but you can still help.
×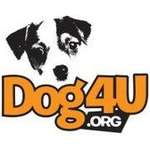 Zues, Animal ID 14-1065, is on the Urgent list at Chesterfield Animal Services. According to the shelter manager, Zeus was a puppy when he came in the shelter as a stray on June 17th. Zeus was over looked many times by adopters and rescues, ...
More ...