Help us pay for Moon's surgery!
Extended time!
Our deadline has passed but you can still help.
×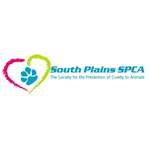 Moon (formerly Winston) is a one year old Siberian Husky that we rescued from Levelland Shelter.  During his vet visit to be neutered this morning, it was discovered that he has to have his salivary gland removed because it's draining into his ...
More ...