Help us pay for Jaycee's ACL Surgery
Extended time!
Our deadline has passed but you can still help.
×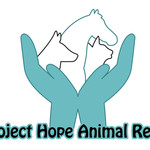 Jaycee is the epitome of a dog who is treated badly but lives for the day.  She has a very bad hip caused from being hit by a car and not taken to the vet for treatment.  Because of this, she used her other leg to support herself to relieve the ...
More ...