Small Things with Great Love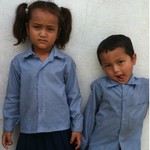 Mother Theresa said, "We can do no great things, only small things with great love."  Here is an opportunity to do a small thing, for one child, that can make a major change in her life.

This is Salina, she lives in Sotipasal, Lamjung, ...