Help Us Build an I-Team for Someone You Love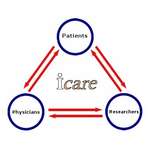 What three things do this man and this dog have in common?

1) They both have a deadly cancer called melanoma.

2) The treatment that could save them may already be in the pipeline - and their doctor (or vet) may not know about it. Your funding of the ...