S.T.A.F.F. Dogs need your help!! Please donate...
Extended time!
Our deadline has passed but you can still help.
×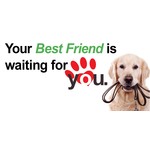 We have a major flooding problem that is endangering the dogs on the roadside of the shelter building... The problem has been getting worse over the past few years but this year it reached critical mass! We are going to have to fix it now before ...
More ...