Sultan, hit by car still needs surgery
Extended time!
Our deadline has passed but you can still help.
×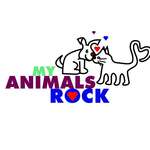 THIS LITTLE BOY IS ABOUT TEN MONTHS OLD AND WAS FOUND  TWO MONTHS AGO WITH A RUSTED PRONG COLLAR IMBEDDED IN HIS NECK. HE WAS SKINNY AND LIMPING ON BOTH LEGS, ONE LEG IS FRACTURED AND THE OTHER HAS A LUXATING PATELLA INJURY. HE WAS HIT BY A CAR ...
More ...