Cody Needs Your Help to Get Better!
Extended time!
Our deadline has passed but you can still help.
×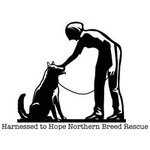 Poor Cody has had a tough time. He came into foster care last winter and hasn't really been feeling well. He's 5 years old, and is a beautiful sweet boy, but first he had an upset tummy, and then he was diagnosed with hypothyroidism. That has ...
More ...