Help Daisey ID 1525 & Her Pups Go North To Rescue!
Extended time!
Our deadline has passed but you can still help.
×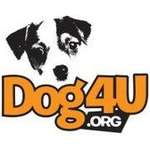 Daisey, Animal ID 14-1525, was brought into the shelter as a stray with her babies (dubbed the 'C' Litter), they came into the shelter at barely two weeks of age. Daisey ended up on the Urgent List along with her 8 puppies due to space. They ...
More ...