Help with Hattie's Rescue Effort Urgent ID 14-1482
Extended time!
Our deadline has passed but you can still help.
×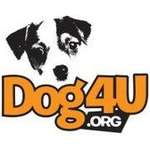 Hattie, Animal ID 14-1482, is on the Urgent list at Chesterfield Animal Services, she was an owner surrender. The family gave her away because they were being evicted from their home and couldn't take her to wherever they were going. She has ...
More ...