Brat Pack Junior Derby Program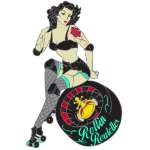 The RRDG Brat Pack Junior Roller Derby Program is a FREE program offered to the youth of Merced.

WE are reaching out to the community to help us keep this program free for our youth. We offer free skating for both girls & boys from ages 4-17 on ...