The Circle of Giving - Supporting cancer patients
Extended time!
Our deadline has passed but you can still help.
×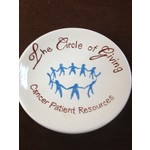 The Circle of Giving is a non profit dedicated to supporting cancer patients with the day to day out of pocket expenses. Gas cards, groceries, prescriptions, over the counter medication, etc.  Everyone is touched by cancer in one way or another, ...
More ...