Be a hero and help get Tiernans autism service dog
Extended time!
Our deadline has passed but you can still help.
×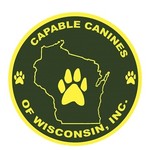 Tiernans autism affects every aspect of his life. He has difficulty transitioning from one task to another. He is prone to bolting in public and fleeing from the house when he gets frustrated. When he cannot communicate his needs he can have ...
More ...