RiverBlue - Saving Our Rivers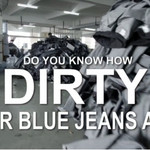 Help finish our feature-length documentary that examines the impact of jean manufacturing on rivers globally. We are raising money for *animation *music & *voice-over talent. Be part of the movement for healthy waters.
More
People just like you
People just like you have raised $107,000,000+ for causes they and their friends care about.
Start your own campaign