Cloud Nine Needs YOUR Help!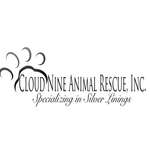 We are Cloud Nine Animal Rescue, Inc. a licensed not-for-profit incorporation in the State of Florida. Here's why we need YOU and your dollar.
We need your donations. We have animals to rescue, vet and place for adoption into loving homes but we can't ...