Ricky, Rosey & Rachel Rescue Sponsorship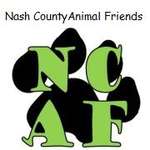 Saving Pets from Death
~ Please Donate & Encourage a Rescue ~ Donations will be returned if not rescued. Our GOAL is $300 for dogs, $200 for cats, however, we can go over! Thanks for Caring!

Please help save these pets, at risk of death! These ...