Kuyayky 2014 Drive for the Children of Jauja
Extended time!
Our deadline has passed but you can still help.
×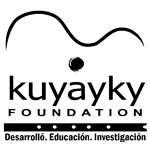 This is the season for giving, make it a meaningful gift by making a donation to keep our foundation's projects alive. We have two ensembles in South Florida and we started a children's orchestra in Jauja (central Andes of Peru) in July and have ...
More ...