Disaster relief for landslide victims in Sri Lanka
Extended time!
Our deadline has passed but you can still help.
×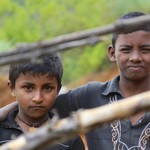 The recent landslide, which came after heavy monsoon rains, engulfed about 140 houses in Badulla district of Sri Lanka. Pastor Pradeep's family, his immediate family relatives, as well as others have lost everything including their homes, due ...
More ...