Elect Donna Silver to Council in Perth Ontario
Extended time!
Our deadline has passed but you can still help.
×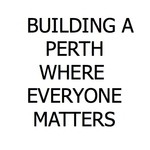 Donna Silver is the kind of person who makes change happen. She is a thinker and a doer, a visionary and a collaborator. She is able to get people talking about what they want for their neighbourhood and their town, and she has the compassion to ...
More ...